T-HAM PABP Office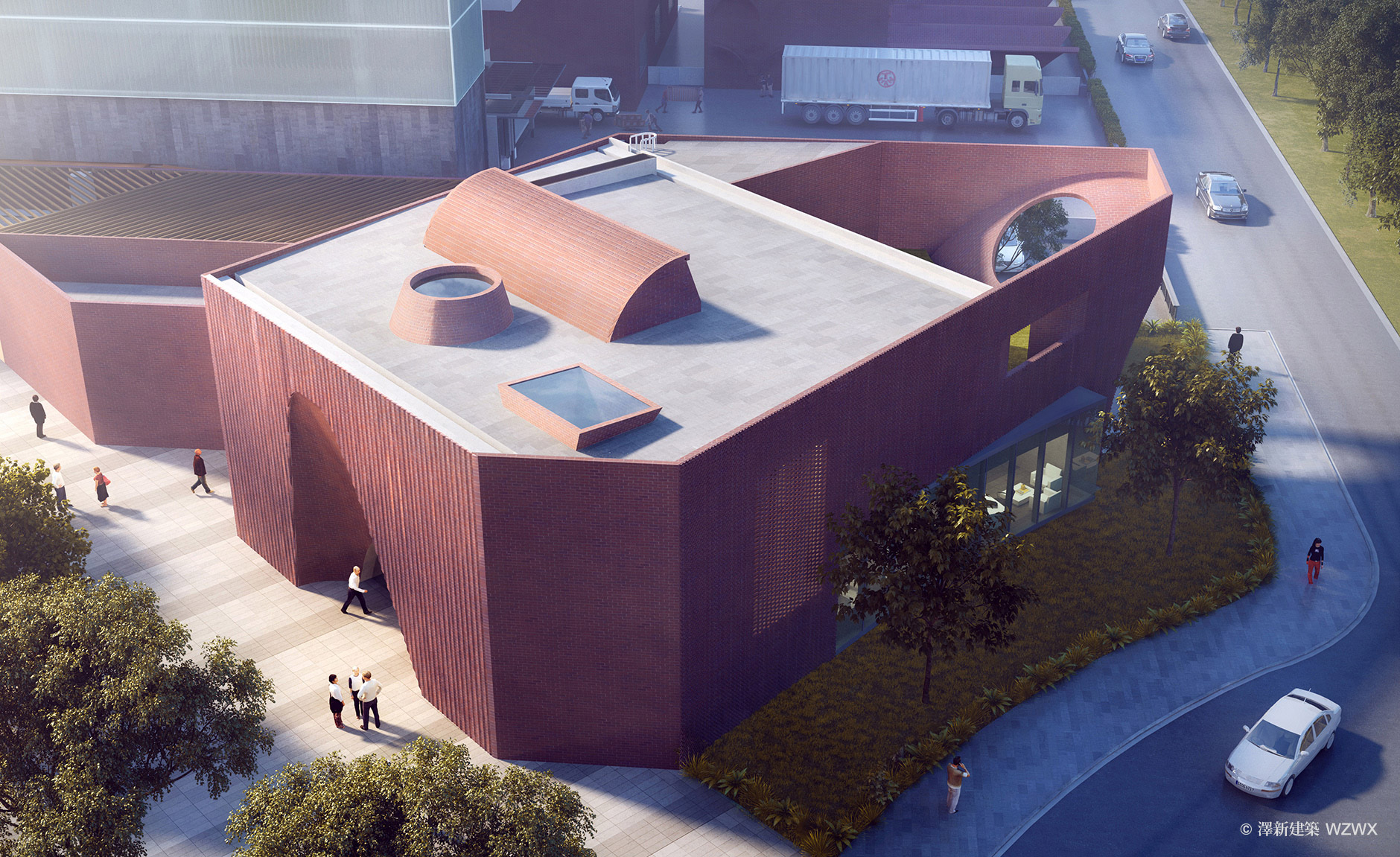 The T Ham administrative office building is located inside the T Ham Pingtung factory complex.
Housed over two floors, the program consists of executive and staff offices, meeting and presentation rooms, a multi-purpose lecture room, an exhibition kitchen and a roof garden.
Conceived as an extruded piece of earth protruding from the landscape, concave curvatures were cut out from the main office volume to symbolize the curvatures of mountains in the far distant background. Two concave shaped openings frame the entrance and the dominant axial view to the back garden.
Customized local red brick adorn the façade in reference to the history of brick making in the local area. Double skin construction allows different expressions of brick work to create semi-transparent openings and/or shadow effects to enlighten the traditional building material, just like the company renewing its image despites its nature as a traditional industry.
For the interior, a combination of brick, wood and local bamboo creates an earthy, calming ambiance. Key internal spaces were highlighted by designated skylights and façade openings throughout the cave-like interior.
Client: Taiwan Farm Industry Co Ltd
Partners in charge: Richard Wang, Philip Kwong
Team: Karen Hsieh, Wenwei Cheng, Kenny Huang, Angela Hsu, Andrew Tsai, Anne Fang