T-HAM PABP Factory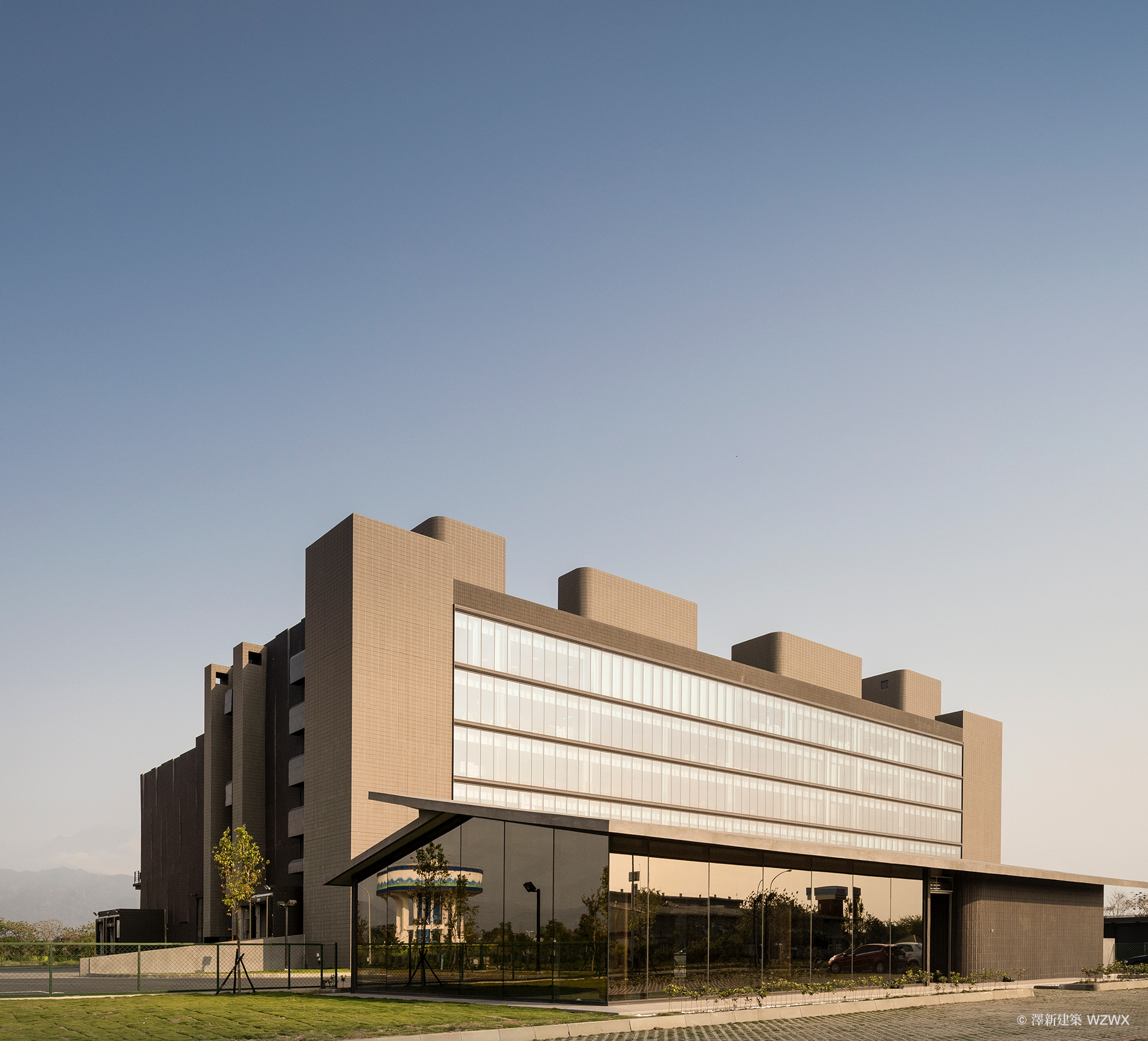 WZWX is responsible for the masterplan and the design of the brand new state-of-the-art meat processing factory complex for T-Ham, Taiwan's oldest company in the meat processing business.
Situated in Pingtung County, in the south of Taiwan, this complex will contain the main factory building, an administrative office, a stand-alone kitchen, ancillary buildings, as well as spaces for future factory expansion.
The factory building has a complex program of production and tourist visiting functions, ranging from raw and cooked meat production zones, worker's changing, disinfecting, and dining spaces, laboratory and offices, as well as tourist visiting routes through the building.
WZWX worked very closely with the client on the internal planning of the factory in order to satisfy the strict hygiene requirements placed on export orientated meat factories. The internal circulation and partitions is further complicated by the expansive line of products (over 40) in a relatively compact space, ranging from meat butchering to Taiwan's most well-known bacon and hams.
Designed as a working machine, the functionality of the programs was respected throughout the design from the internal partitions to the rationalization of the exterior facade. Red terracotta tiles dominated the factory's external envelope as homage to building with brick historically in the area, and corresponded with the nature of meat processing as a traditional industry. Whilst the elevator shaft protrusions on the roof top were celebrated by various 'mountain' like gestures to link back to the distant mountain ridge that forms the back drop to the site.
Client : Taiwan Farm Industries Co Ltd
Architects in charge: Richard Wang, Philp Kwong
Team: Karen Hsieh, Wenwei Cheng, Kenny Huang, Ying Jia Cheng, Howard Hsu