Taiwanglass Donghai Office Building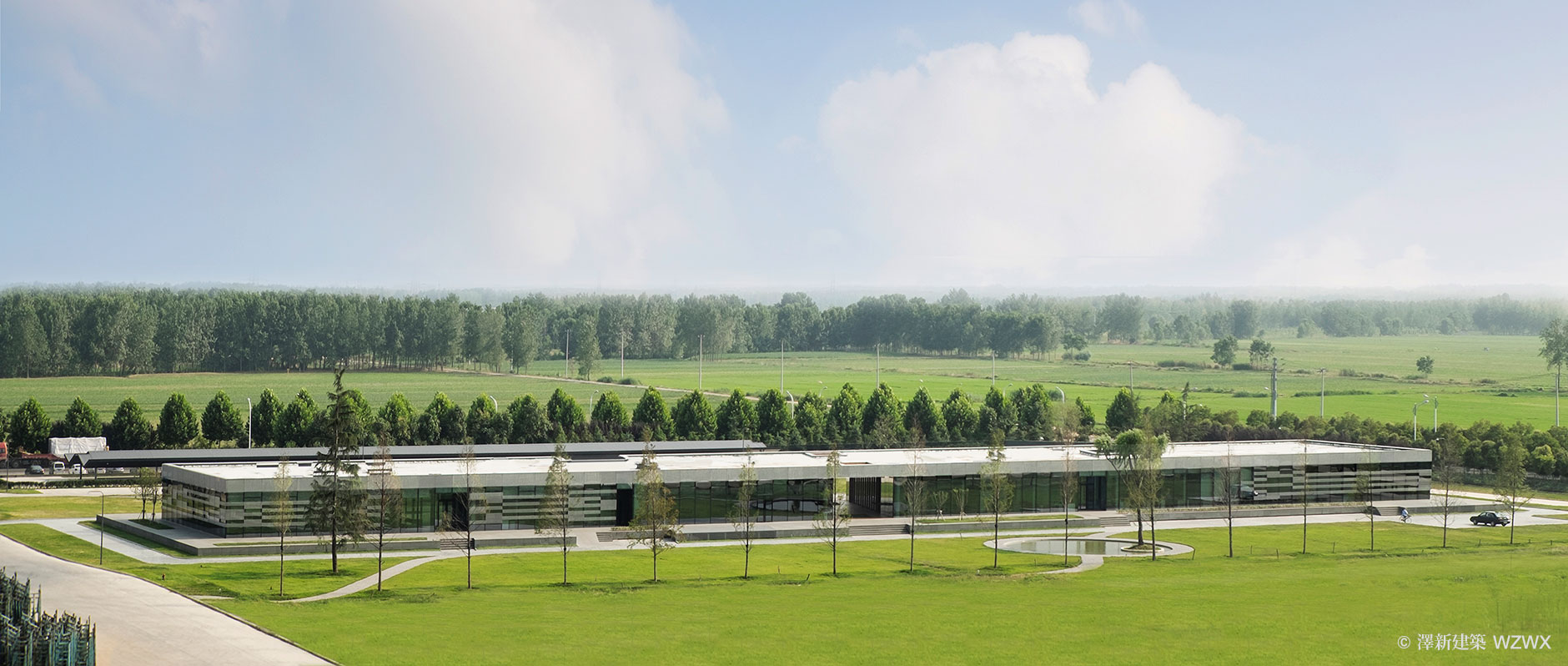 This building is the representative headquarters in Donghai for one of the world's largest glass manufacturers. Located within a modern glass factory complex, it is intended as a visual showcase for the company. Programmatically, one half of the building's functions represent 'work' – encompassing offices, conference, training, and product display areas – while the other equal half encomprises kitchen and dining rooms for the company's guests and employees.
Responding to the flat and expansive site, functions were arranged within a slender 150m long rectangular box, raised on a stone podium. The façade is fully glazed using large scale triple layered modules of 1.8m wide x up to 5.4m (full height). Asystem of unitized aluminum louvres provides visual control and solar shading. These clip-on elements can be arranged in any configuration on the facade, creating a dynamic, changeable identity. Internal spaces are organized along a series of diagonals, aligned towards the factory's central glass furnace. A series of courtyards, recesses and skylights bring in natural light and views, while a wooden semi-outdoor 'corridor' bisects the building to define a central social space. White walls, natural stone, wood and glass characterise the interior spaces, each individually crafted.
Client : TaiwanGlass Donghai Glass Ltd.
Architects in charge: Richard Wang, Stephen Wang
Project team: Chiou-Huei Lin, Philip Kwong, Hao Li, Jian Fei Chen
Photography: Fernando Guerra I FG+SG, Ingmar Kurth
External Links:
http://www.archdaily.com/598187/taiwanglass-donghai-office-building-wzwx-architecture-group