The Building on the Water - Shihlien Chemical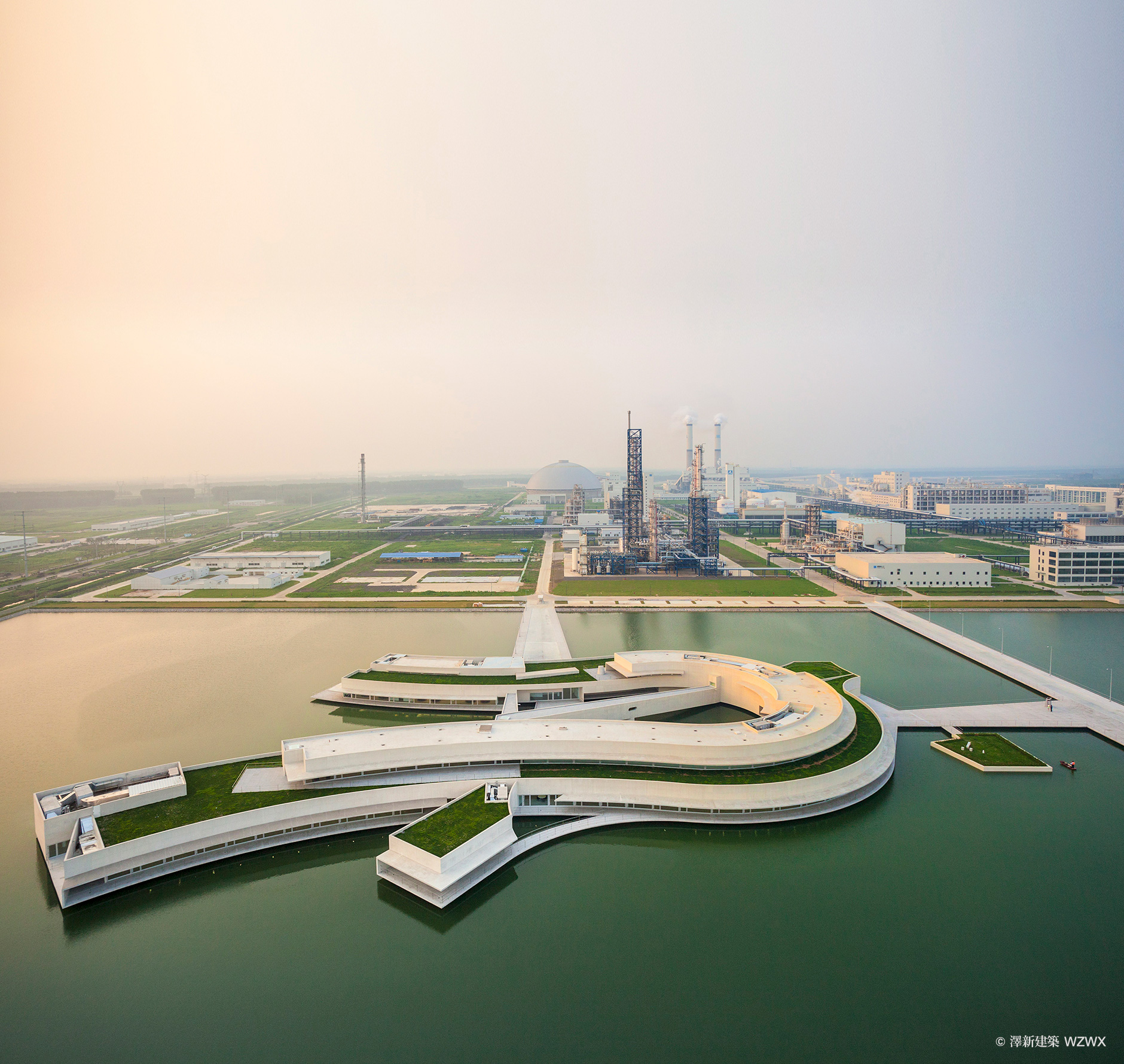 The design takes full advantage of its poetic water-based setting, establishing constant interplay with the environment. As if evoking a life-like dragon, elegantly poised over water, building's pristine undulating form measures over 300m in length, comprising two levels of office space, auditorium and staff canteen spaces.

Building over water was an entirely new experience for WZWX. The tasks included the contruction of two reinfoced concrete access bridges, Eight meters of under-water structure and more than 200m of under-water utility ducts to be fully water and corrosion-protected.

The exposed concrete building under construction. Particular challenges overcome include the realization of complex curvatures, slender cantilever balconies and canopies, and the achievement of a consistent, high quality finish across the visible parts of the building.

Site area: 100,000 sq. m
Floor area: 18,000 sq. m
Client : Director of Shihlien Chemical
Architect & Interior Design: Álvaro Siza and Carlos Castanheira
Project team: Stephen Wang, Richard Wang, Chiou-Huei Lin (WZWX Architecture Group)
Photography: Fernando Guerra | FG + SG
External Links:
http://www.archdaily.com/541173/the-building-on-the-water-alvaro-siza-carlos-castanheira