Shihlien Apex Huaian Technology Office Building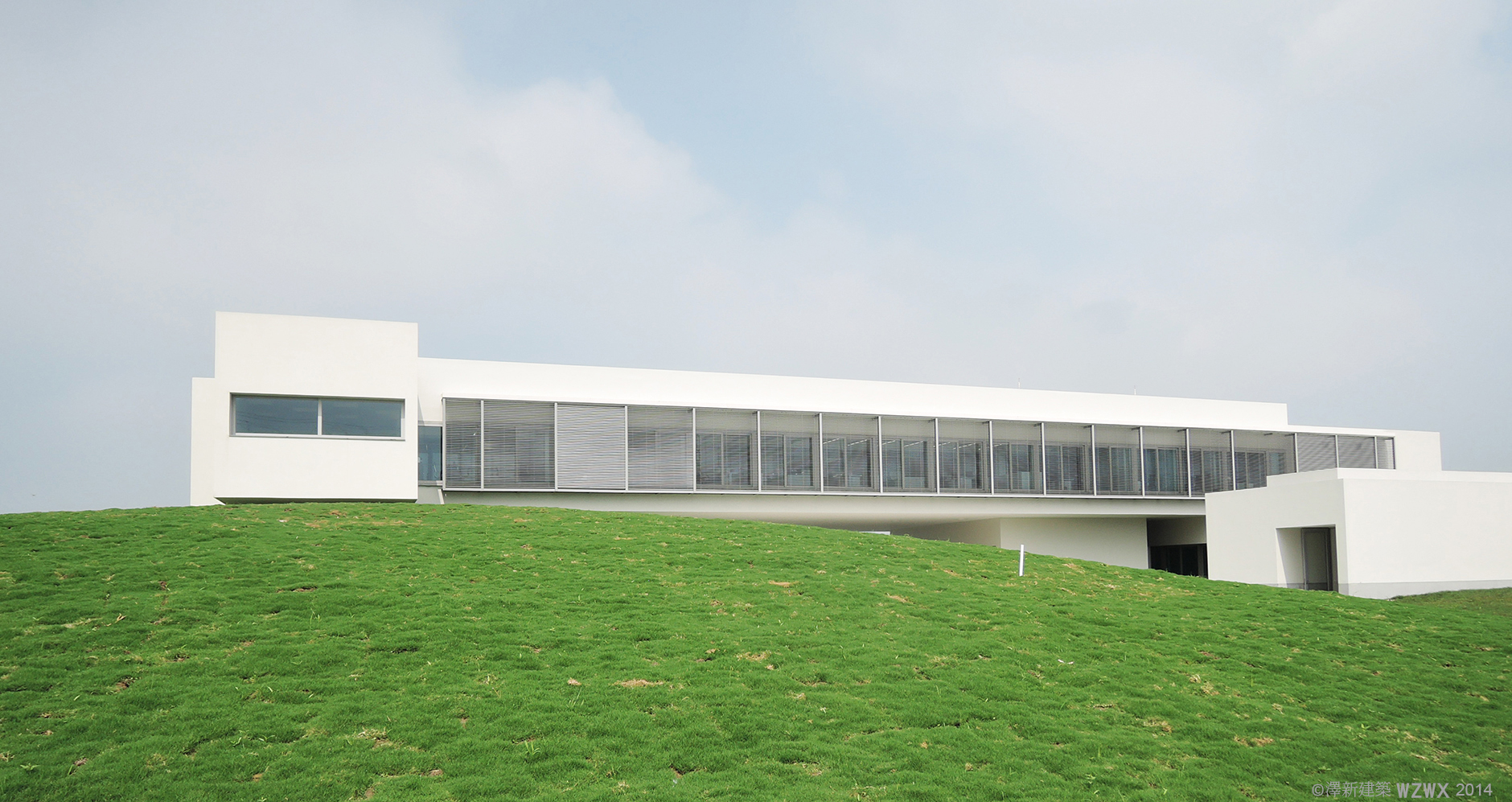 Designed by acclaimed Portuguese architect Carlos Castanheira, and fully project and construction managed by WZWX architecture group, this project comprises two elegant white volumes overlapping in a perpendicular arrangement. The ground floor volume, running in a north-south direction, comprises a staff canteen and guest dining rooms for the production plant. Above on the first floor comprises office space for up to 70 staff and managers.
The steel structure features oversized trusses running east to west on the roof - enabling a large span 18 m and cantilevered office spaces above 6 m or more.
The layered façade system comprises oversized sliding windows on the inside, accompanied by system of external louvres, mechanically operable so as to provide effective control of the day-lighting inside.
The lobby showcases a generous spiral staircase finished in rolled cut wood veneer and painted plywood. A series of central skylights offer excellent lighting conditions for a series of internal conference rooms.
Site area: 10,560 sq. m
Floor area: 3,090 sq. m
Client: Shihlien Chemical Industrial Jiangsu Co
Partners in charge: Carlos Castanheira (Portugal)
Team: Chiou-Huei Lin, Stephen Wang, Cheng Jianfei, Jason Ge, Zhang Jian